Who is Hyundai MOBIS?
Hyundai MOBIS forms the parts and service arm for South Korean automakers Hyundai Motor Company, Genesis Motors, and Kia Motors. The company offers chassis, cockpit, and front-end modules; safety products, including airbags, headlights, anti-lock brake systems, and electronic stability control products; steering parts; multimedia systems; UVO systems; injection-molded plastic parts, such as instrument panels, carriers, and bumpers; and steel wheel rims and decks. It also supplies after-sales service parts for vehicles. Concentrating its resources on after-sales parts, module parts manufacture, and parts export, Hyundai MOBIS has firmly established its position as one of the leading auto parts specialist companies in the world.
Hyundai MOBIS's Module Division, of which MOBIS Alabama, LLC is part, has supplied the three major modules, chassis module, cockpit module, and front-end module, to automakers in the just-in-sequence (JIS) system. Participating in the initial stages of a new vehicle development process, Hyundai MOBIS performs research and development of auto-parts, taking into account the specifications for modules, including designing and testing for production applications. Through system integration of modularization, Hyundai MOBIS is contributing to increased competitiveness and in-sequence processing, reducing total weight and the number of parts needed. This allows for easier assembly, effective inventory control, and cost reduction.
Who is
MOBIS Alabama?
Established in 2002 and operating on nearly 83 acres in Montgomery, Alabama, MOBIS Alabama, LLC is the largest Tier 1 supplier to both Hyundai Motor Manufacturing Alabama (HMMA) and KIA Motor Manufacturing Georgia (KMMG). With a commitment to quality, we pride ourselves on providing state-of-the-art Modules, Assemblies, and genuine Hyundai and KIA after-service parts. We hold both the ISO14001 and IATF16949 Certifications for Environmental Management and Quality Management.
Our process begins in the sprawling 600,000 square-foot Plastics plant where we use injection molding to produce front and rear bumpers, instrument panel frames, and after-service parts. Our bumpers are molded and painted in-house. Bumpers for HMMA are also assembled in-house before transfer to HMMA for final assembly, while bumpers for KMMG are sent to our sister plant in Georgia for assembly. After molding, instrument panel frames move to the Module plant next door where we prepare them to receive additional parts to form a complete Cockpit (dashboard) assembly. Also in the Module building are our front and rear Chassis (vehicle suspension) assembly lines. Here, parts from Tier 2 and 3 suppliers are assembled into completed Chassis modules which are transported to nearby HMMA for final vehicle assembly.
Our Redistribution Center (RDC) supplies genuine Hyundai and KIA after-service parts to dealerships, auto parts stores, and other parts distribution centers. We receive parts from suppliers globally which are distributed across North America to satisfy our customers' demand for high-quality automotive parts.
We also offer competitive wages and benefits including:
Paid Vacation & Personal Time Off
14 Paid Holidays
401(k) with Company Match
Health, Dental, and Vision Insurance
Life Insurance
Disability Insurance
MOBIS Alabama has embraced the Core Values of the Hyundai Motor Group. We diligently seek to pursue the following five (5) Core Values to ensure the success of the Hyundai Motor Group:
Customer- We promote a customer driven corporate culture by providing the best quality and impeccable service with all values centered on our customers.
Challenge- We refuse to be complacent, embrace every opportunity for greater challenge, and are confident in achieving our goals with unwavering passion and ingenious thinking.
Collaboration- We create synergy through a sense of "togetherness" that is fostered by mutual communication and cooperation within the company and with our business partners.
People- We believe the future of our organization lies in the hearts and capabilities of individual members, and will help them develop their potential by creating a corporate culture that respects talent.
Globality- We respect the diversity of cultures and customs, aspire to be the world's best at what we do, and strive to become a respected global corporate citizen.
CODE OF CONDUCT
Hyundai Mobis ("Company") encourages creative thinking and limitless challenges, and strives to become a trusted Company by fulfilling its ethical responsibilities. This Code shall serve as a standard for the decision-making process of Hyundai Mobis' directors, officers, and employees ("Employees") to guide them to perform and manage their work fairly and responsibly under all circumstances. This Code of Conduct best reflects Hyundai Mobis' renewed sense of commitment to adhere to all applicable rules and regulations, whilst maintaining the highest standard of ethical business practices.
Download
CODE OF CONDUCT FOR BUSINESS PARTNERS
Hyundai Mobis strives to o affect positive changes in society and fulfill the dreams of people through mobility innovation. In addition to leading the market with innovative minds and technologies, Hyundai Mobis seeks to accomplish its roles and responsibilities as a reliable partner and a global leader and actively engages in transparent and ethical management activities to create a sustainable future marked by highly values and trust.
Download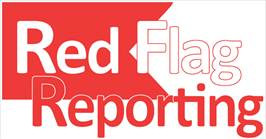 Mobis Alabama, LLC ("MAL") is committed to promoting and maintaining the highest ethical standards, and ensuring that identified problems are resolved quickly. To that end, MAL provides an avenue through Red Flag Reporting for Team Members, business associates, and community partners to report problems confidentially and anonymously. Red Flag Reporting can be accessed by clicking on the attached link:
Red Flag Reporting- Ethics, Safety and Fraud Hotline Service
If you would like to join us in our mission as a top global automotive part supplier, check out our current openings and be part of something amazing.